Soft Tissue Mobilization In Georgetown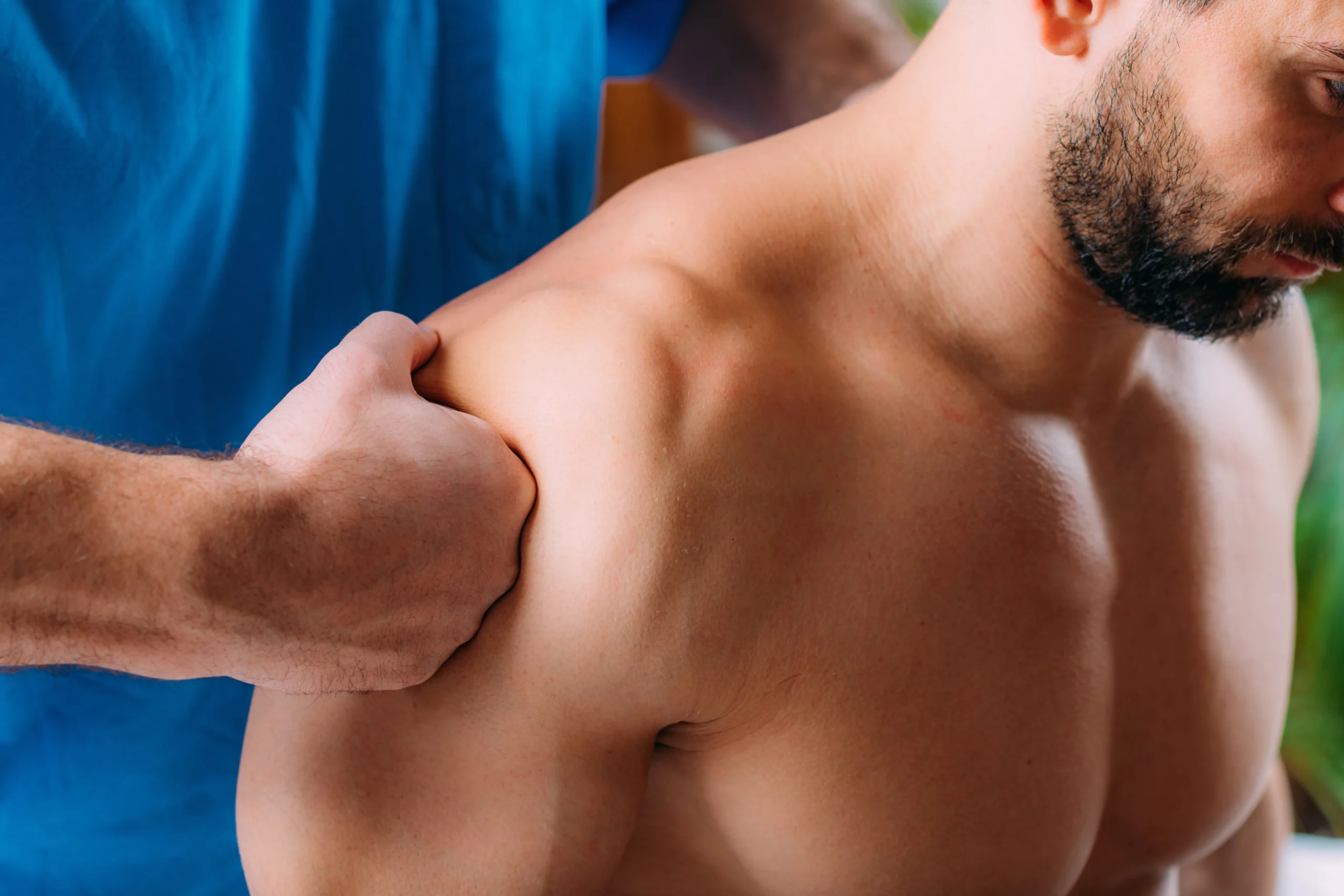 If you are an athlete, you probably know how hard it is to excel in your chosen sport. It doesn't matter if you are training for a marathon or competing in a recital, big game, or any other event, it takes a lot of preparation and effort. It is important to train your muscles to function in the way you want. This can lead to soreness and pain. Although this is a minor setback it does not change the fact it can temporarily slow down your training.
People who have suffered from prolonged overuse of their muscles often use soft tissue mobilization. It can help loosen up tight areas, make recovery faster and easier, so you can get back to your goal.
Soft tissue mobilization, a type of manual physical therapy, is where your licensed physical therapist uses hands-on techniques to your muscles and ligaments with the aim of breaking adhesions. It also optimizes your muscle function.
Adhesions occur when your body attempts to heal a soft tissue trauma with long-term inflammation. This results in collagenous scar tissue and long strands. These new tissues pull together, creating trigger points for pain.
Goals of soft tissue mobilization:
Reduce adhesions or break them down

Increase range of motion

Strengthen muscles and tendons

Reducing swelling and edema

Reduce pain

Restore functionality
Soft Tissue Mobilization Techniques Used in Georgetown
Your licensed PT has been specially trained to manipulate your muscles, ligaments and nerves in precise ways that will provide pain relief and help you get back to normal.
There are specific techniques that can be used to mobilize soft tissue.
Sustained pressure – pushing directly on the restricted tissue.
Locking the spiral – Push on the restrained tissue in an alternating clockwise/counterclockwise rotating motions
Direct oscillations – rhythmic pushing on the restricted tissues
Perpendicular mobilization: Pushing on the myofascial tissue from right angles.
Parallel mobilization – Pushing along the muscle seams
Perpendicular strumming is rhythmic pushing along the muscle border, followed with rubber of the top of the muscle
Friction massage: Pushing across the grain of muscles, tendons, and ligaments
To be able to use soft tissue mobilization techniques, you need to have a solid understanding of anatomy and physiology. You also need to understand the effects on physical function that manipulating tissues can have. Physical therapists are trained in the evaluation, assessment, and treatment of movement dysfunction disorders. We use many strategies to help patients achieve their functional goals, including soft tissue mobilization.
Benefits of Soft Tissue Mobilization in Georgetown
Physical therapists have a wealth of resources to help them treat patients with soft tissue mobilization. It can reduce pain, restore soft tissue, increase mobility, improve function, and speed up recovery. Soft tissue mobilization can be used to treat the following conditions:
Ankle sprains

Carpal tunnel syndrome

Chronic back pain

Chronic neck pain

Hip pain

Knee pain

Muscle strains and sprains

Plantar fasciitis

Scar tissue

Shoulder pain

Shin splints

Tendinitis

Scarring after surgery

Epicondylitis

De Quervain's tenosynovitis
We are available to help you with any questions, strains, or sprains regarding soft tissue mobilization.
Request An Appointment
Please fill out this form and
we will contact you about scheduling.

Sarah Christian

Ryan is hands down one of the best PT's I have ever worked with.  He listens and asks all the important questions to address the issue. Ryan is NOT in a hurry during any appointment and is fully engaged. To me this means a lot during these times when you don't feel like your voice is heard.
He treats and educates so you don't HAVE to see him every week. So refreshing!


Deborah Baker

While I am not a client myself, a family member is and I have observed Ryan working with her every visit.  From the first visit, Ryan put her at ease. He got to know her, and then worked with her to establish a therapy protocol to ensure a successful rehab.  He also helped her  gain confidence in practicing the exercises on her own.  I would highly recommend Ryan and PhilanthroPT.